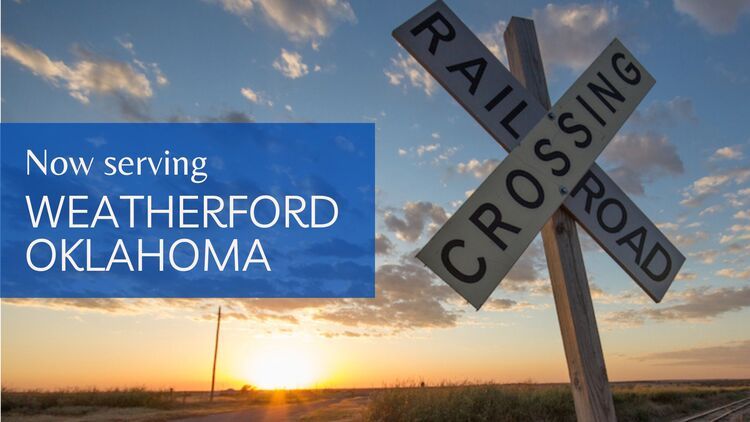 You know the experience you have, when you know a guy, who knows a guy who also knows a guy. Well this is kinda the story behind how Woods Insurance ended up in Weatherford, Oklahoma and we truly couldn't be more excited to be there.
What we've grown to love the most about Weatherford is their sense of community. Weatherford Oklahoma is a forward thinking community with strong ethics and great leadership. They have intentionally designed many of their activities around keeping the community involved with each other. The people of Weatherford truly love interacting with one another. We also love the fact that Weatherford is one of the safest city around.
Weatherford is a nice size town with a small-town vibe and host to friendly people everywhere you go very. They offer great schools and are very dedicated to all student activities featuring state-of-the-art facilities that allow their students to thrive.
We're proud to have a Weatherford local Mike, as one of lead producers there building the branch. Mike has been married to his wife Stephanie for 28 years and they have 1 son and 3 grandchildren. They love spending time in the back yard cooking and working in the yard. Mike enjoys spending time with friends and meeting new folks.
Jet, another one of amazing producers, is a lifelong resident of Weatherford. He and his wife Karina share two sons and enjoy all that comes with them as well as spending time with family.
Weatherford is a destination for many small surrounding towns. They are also blessed to house the amazing SWOSU: Southwestern Oklahoma State University college filled with bright, beautiful & capable students. The combination of the two has created a need to provide retail shopping, physicians, a hospital, restaurants and recreation. We all work diligently to strive to add new businesses and support our existing businesses and economy. While Weatherford is primarily an oil and gas driven economy they have also been blessed with many wonderful options for employment.
We look forward to getting to know the Weatherford community more and more and look forward to providing an amazing service this awesome community that help to protect everyone's assets in the best, most economic way possible. From auto, health, dental, commercial, life insurance and everything in between, Woods Insurance has the leverage and provider network to pull the best possible rates from a deep well of solid policy providers allowing us to pass on those savings to you, the end user.